W4OS – OpenSimulator WordPress Schnittstelle
W4OS steht für "WordPress for OpenSimulator", das fehlende OpenSimulator-Webinterface für das beliebteste CMS.
Es ist eine gebrauchsfertige WordPress-Schnittstelle für OpenSimulator-Gitter. Bietet Benutzerregistrierung, Standard-Avatarmodelle und Rasterinformationen.
Wie man es bekommt:
Wir schätzen Ihr Feedback
Dies ist eine laufende Arbeit, wir brauchen Ihr Feedback.
Sie können uns mit jeder Frage über unser Kontaktformular, auf der WordPress-Plugin-Seite im Support-Bereich oder im GitHub-Repository im Issue-Bereich erreichen.
Latest news about W4OS – OpenSimulator WordPress Schnittstelle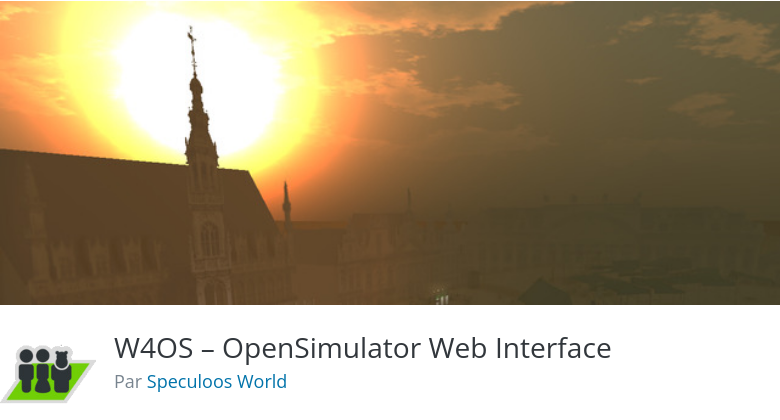 W4OS, the WordPress interface for OpenSimulator grids, is now live on WordPress plugin directory. We hope it will make it easier for grid owners to manage their users from their website. Please give it a try and feel free to comment, either on the plugin support page...