W4OS – Rhyngwyneb WordPress OpenSimulator
Mae W4OS yn sefyll am "WordPress ar gyfer OpenSimulator", y rhyngwyneb gwe OpenSimulator sydd ar goll ar gyfer y CMS mwyaf poblogaidd.
Mae'n rhyngwyneb WordPress parod i'w ddefnyddio ar gyfer gridiau OpenSimulator. Yn darparu cofrestriad defnyddiwr, modelau avatar diofyn a gwybodaeth grid.
Sut i'w gael:
Rydym yn gwerthfawrogi eich adborth
Mae hwn yn waith ar y gweill, rydym angen eich adborth.
Gallwch ein darllen gydag unrhyw gwestiwn trwy ein ffurflen gyswllt , neu ar adran cymorth tudalen ategyn WordPress , neu ar adran rhifyn ystorfa GitHub .
Latest news about W4OS – Rhyngwyneb WordPress OpenSimulator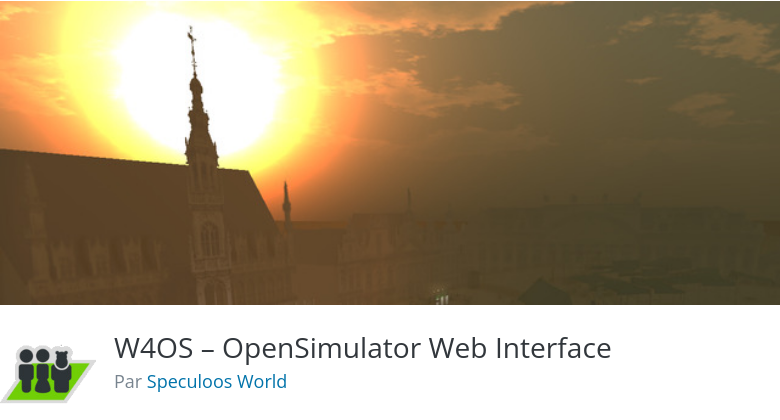 W4OS, the WordPress interface for OpenSimulator grids, is now live on WordPress plugin directory. We hope it will make it easier for grid owners to manage their users from their website. Please give it a try and feel free to comment, either on the plugin support page...