Statws grid
| | |
| --- | --- |
| Statws | Ar-lein |
| Aelodau | 87 |
| Aelodau gweithredol (30 diwrnod) | 2 |
| Aelodau yn y byd | 0 |
| Defnyddwyr gweithredol (30 diwrnod) | 39 |
| Cyfanswm y defnyddwyr yn y byd | 0 |
| Rhanbarthau | 18 |
| Cyfanswm arwynebedd | 1.18 km² |
Speculoos
"Speculoos" yw enw gwreiddiol cwci traddodiadol Gwlad Belg (a elwir yn bennaf yn "Biscoff" yn Saesneg, am ba bynnag reswm)… Ond digon blah blah hanesyddol. Byd rhithwir OpenSimulator 3D yw Speculoos World. Gallwch chi gwrdd â phobl mewn amgylchedd 3D, adeiladu gwrthrychau, tirweddau ac adeiladau, ymlacio …
OpenSimulator
Mae Speculoos World yn seiliedig ar OpenSimulator , gweinydd amgylchedd rhithwir 3D ffynhonnell agored.
Ewch i fyd rhithwir
I fynd i mewn i'n byd rhithwir, ewch i'n tudalen mynediad i greu eich avatar a chael cyfarwyddiadau cysylltu.
Ymwadiad
Rwy'n rhedeg y grid hwn er fy mhleser fy hun o weld yr hyn y gall pobl greadigol ei wneud os ydynt yn cael lle i wneud hynny. Dyna pam mae tir am ddim ar gael fel arfer. A hefyd pam mae rhai rheolau i'w dilyn. Mae rhanbarthau llawn ar gael ar gais (ac o dan amodau).
I ddechrau roedd y wefan hon i fod i gael ei chyfieithu o leiaf yn Ffrangeg, Iseldireg a Saesneg. Fodd bynnag, grid bach yw hwn, a gynhelir gan… fi. Felly peidiwch â'm beio os mai dim ond yn Saesneg y mae'r rhan fwyaf o'r cynnwys. Nid fy iaith i yw hi (felly peidiwch â'm beio am gamgymeriadau chwaith), ond mae'n siwtio'r rhan fwyaf o ymwelwyr.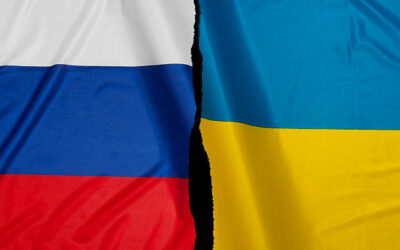 In its latest monthly collection of figures, Hypergrid Business, the only site relaying the latest activities of OpenSimulator and the metaverse it represents, sneaks in the middle of a series of statistics an "official" statement from Caprica grid about the current...