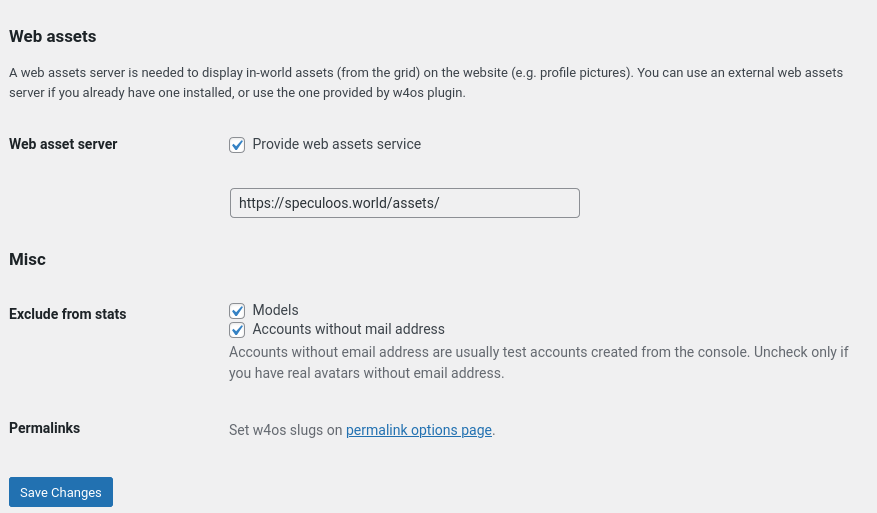 We added a couple exciting features to W4OS, the WordPress web interface for OpenSimulator, and they are available right now for testing in the GitHub repository. We would appreciate your feedback before we send a new release to WordPress directory.
New internal web assets server: no more need to install a web assets server (but it's still an option)
New sidebar widgets and blocks Grid info, Grid status and Grid profile
Automatic grid info fetch: grid details are retrieved from the Robust server, once a login URI is set. If not set, the plugin also attempts to detect if a local grid is running on port 8002
Show avatar profile pic as WordPress profile picture if present
More comprehensive database connection error reporting
So, grab the latest dev version on https://github.com/GuduleLapointe/w4os/ and report any issue or feature request on https://github.com/GuduleLapointe/w4os/issues.
BTW, we are invited to talk about W4OS at OpenSimulator Community Conference in December, we are very excited about it, but more on this later…